Beware of fraudulent activities using the newly launched .zip and .mov top-level domains. Phishing attacks have already targeted well-known brands like Microsoft and Okta. Apart from phishing, the new .zip and .mov TLDs have also been used for various malicious purposes like hosting zip bombs, redirecting to YouTube videos, and offering file compression services.
Here is an example of email on an iPhone that seems to contain a file, but actually contains a link to a website on a .zip domain: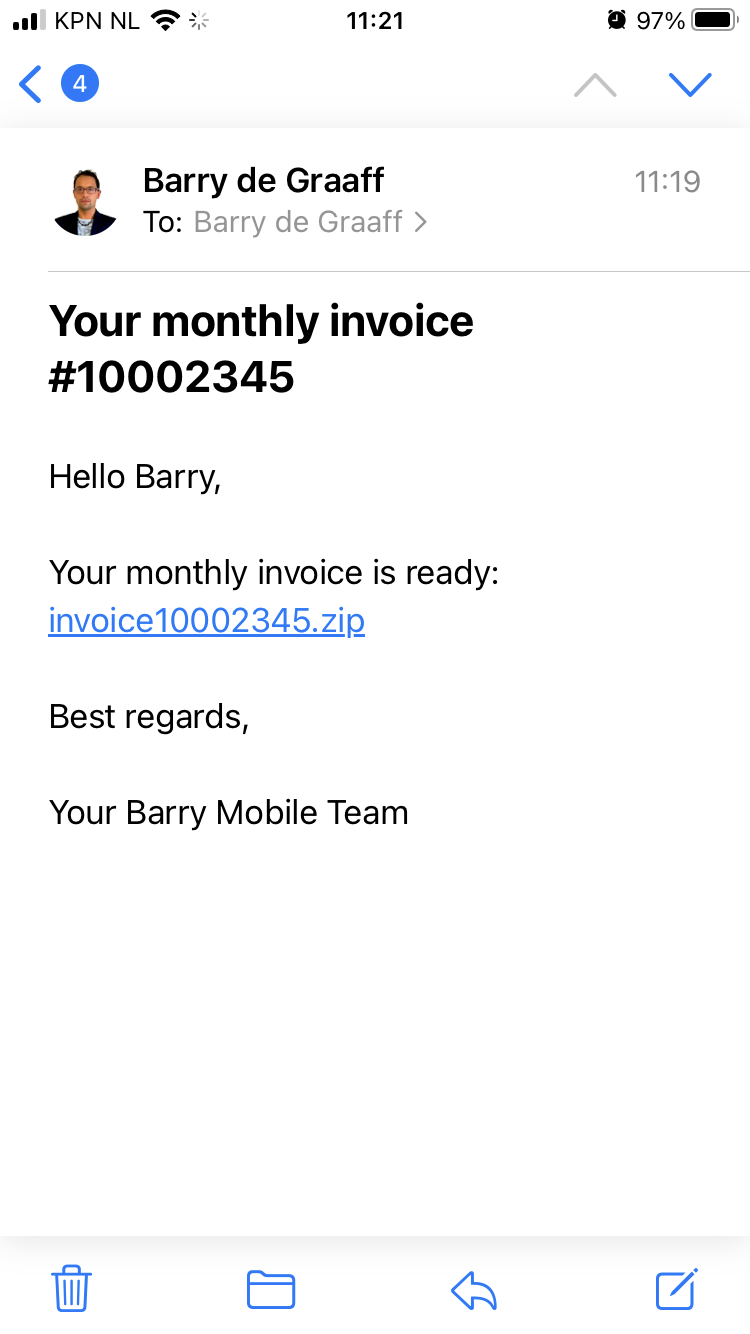 In Thunderbird, you can still hover over the link to see the complete URL in the status bar… but for many people it may not be obvious that this is a link and not a file:
Stay vigilant to protect yourself from email phishing attacks leveraging these new TLDs!