Hello Zimbra Friends, Partners & Customers,
Moving to Zimbra and want to migrate your email data? You can quickly and easily migrate emails, contacts, calendars, tasks, files and various user settings from any common provider (e.g. Google G Suite, Exchange, Office 365 and Open Xchange) to Zimbra using the new audriga Zimbra migration tool.
audriga's email migration is cloud-based, so you don't need to install any software. Using their self-service website, mailbox data is copied from your current hosting provider to Zimbra. The steps are simple:
Select your hosting provider (as shown below)
Configure accounts
Confirm  migration
Observe migration process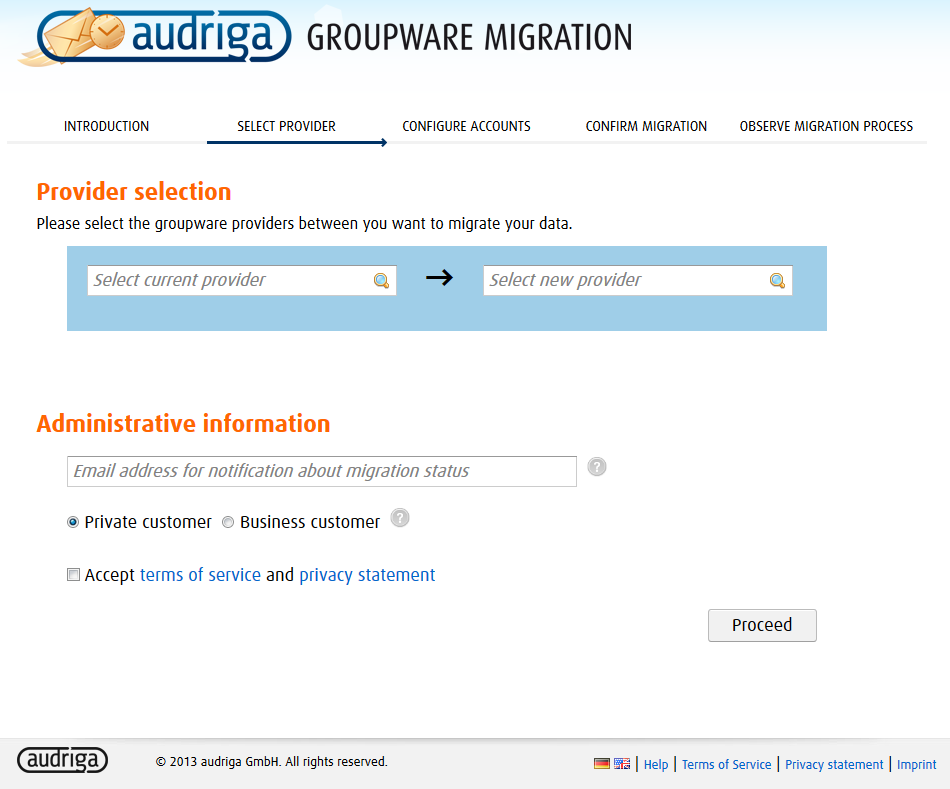 audriga's cloud-based approach makes it easy to perform a test migration. This can help customers understand the Zimbra solution and the audriga migration process prior to purchase.
"Daunting data migrations motivate enterprises to stay with solutions that aren't serving them well," said Martin Vickerton, VP Zimbra EMEA. "audriga's support of Zimbra ensures that businesses have a smooth path to switching to the email service that's right for them. We are proud to welcome audriga to the global Zimbra ecosystem."
audriga tools have been used by hosting providers worldwide since 2011. For more information, visit audriga.com or read our joint press release.
Special audriga migration offer for Zimbra partners
For larger migration projects, audriga offers added support and discounts upon request, in addition to the current migration offer as described on the Zimbra landing page https://zimbra.audriga.com/ (business mailboxes up to 500-1000 users).
Thanks,
Your Zimbra Friends & Colleagues