Greetings, Friends. Over the last few months we received reports that our Tech Center was suffering from occasional timeouts or long waiting periods. Not good! We know that our tech articles are critical for your Zimbra deployments and/or configurations, so I have good news for you today.
But first, a little background: For those new to Zimbra, our Wiki is our Zimbra knowledge cornerstone, in existence since the earliest days of Zimbra. You can find links to our wiki on the Release Notes for all Zimbra Releases.
The Zimbra wiki includes things like:
Tips and tricks for how to reduce SPAM
Technical articles on subjects like Postscreen or 2FA
Security articles and tips
System performance articles such as performance tuning
And a new and in-development section of articles written by our Technical Support Engineers to help you with Zimbra troubleshooting
Back to the good news! Because the Zimbra wiki is such a well-used and valuable resource for our customers and partners, we have been working over the last few weeks on a much more dynamic deployment, using open source technologies such as Varnish, Apache and NGINX.
We are now using Apache serving version 1.27. x, with all the plugins updated, with Varnish caching all the pages, images, css, js, and other files, and a NGINX server in front to secure the browser connections. As the last, final touch, Varnish is redirecting all traffic from http TCP 80 to NGINX to keep all the communications secure for our customers, partners and community who use our wiki every day. And at speeds 17x faster than before!
Results on Different Page Speed and Security Sites
The Zimbra wiki scores an A+ in the security of our SSL configuration on the well known Qualys SSL Labs: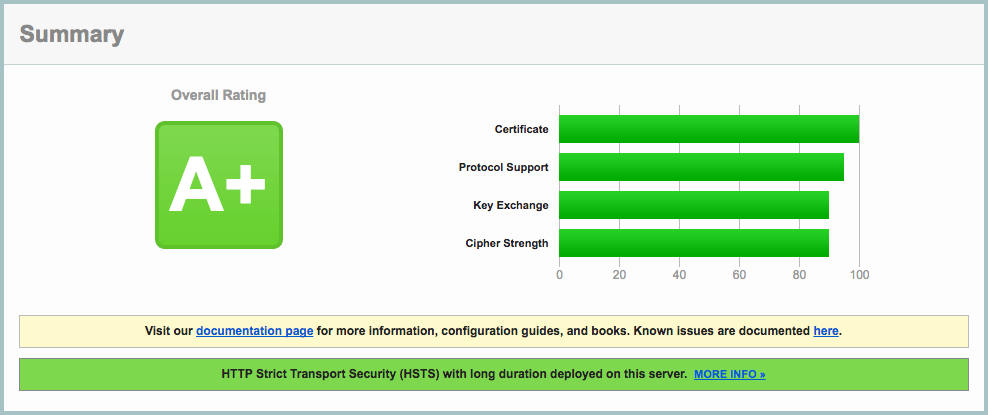 We have tested our site on the well known https://tools.pingdom.com as well, and the results are here:

Last but not least, we used GTMetrix to run a second performance test on our site. Here are the results:

Load Testing and Performance Results
We've been running some performance tests to see how many concurrent requests we could handle. These are the numbers from a few days ago on the old infrastructure:
...
Requests per second: 4.32 /sec (mean)
Time per request: 23133.843 [ms] (mean)
Time per request: 231.338 [ms] (mean, across all concurrent requests)
...
Percentage of the requests served within a certain time (ms)
 50% 26014
 66% 27608
 75% 28184
 80% 28421
 90% 28955
 95% 30049
 98% 30421
 99% 30893
 100% 34369 (longest request)
And these are the results today, in production, with the new Apache>Varnish>NGINX. It's an increase of 17x of what we had before:
...
Requests per second: 75.36 /sec (mean)
Time per request: 1326.959 [ms] (mean)
Time per request: 13.270 [ms] (mean, across all concurrent requests)
...
Percentage of the requests served within a certain time (ms)
 50% 821
 66% 1095
 75% 1402
 80% 1528
 90% 1932
 95% 2502
 98% 3101
 99% 3641
 100% 5761 (longest request)
As you can see, we decrease from 23 seconds per request to 1.3 seconds per request in the new infrastructure.
Minor Design Changes
With the new infrastructure, it was time to do some minor changes to the wiki. We changed the font and how we highlight console output and syntax examples.
Font Changes
The main font has been changed to make it much more crisp and clean. Below are two examples.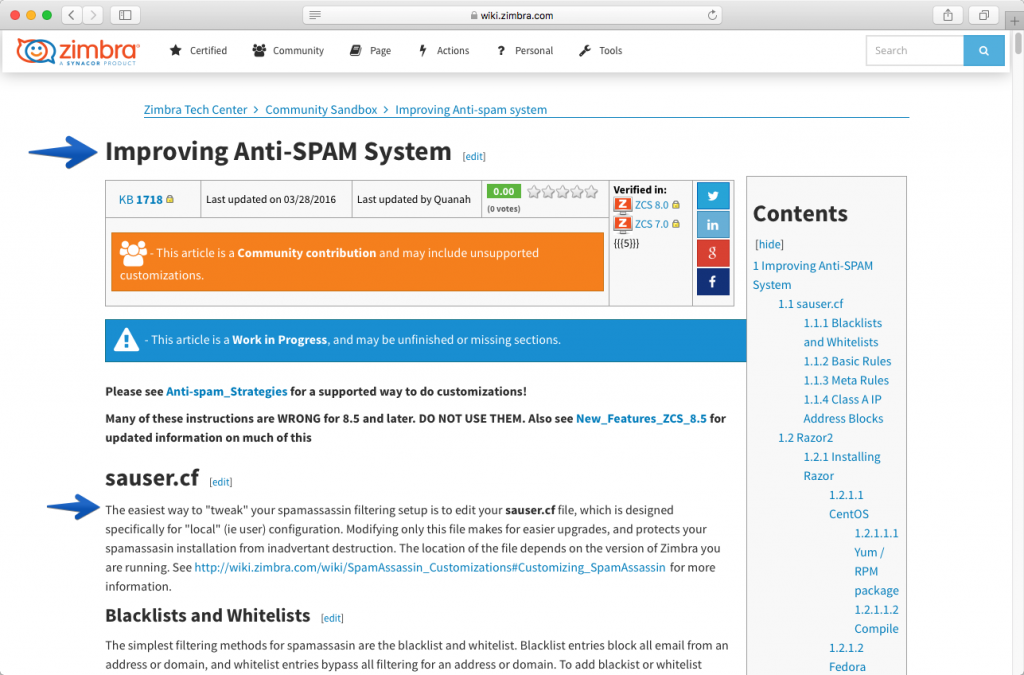 Console Output/Syntax Highlighting
The second big change you will find on your next visit is to the console output and syntax highlighting. When we write articles and mention commands that you can run on your Zimbra ssh terminal, or when we demonstrate log output, we want to make that content very clear for you. Here is an example.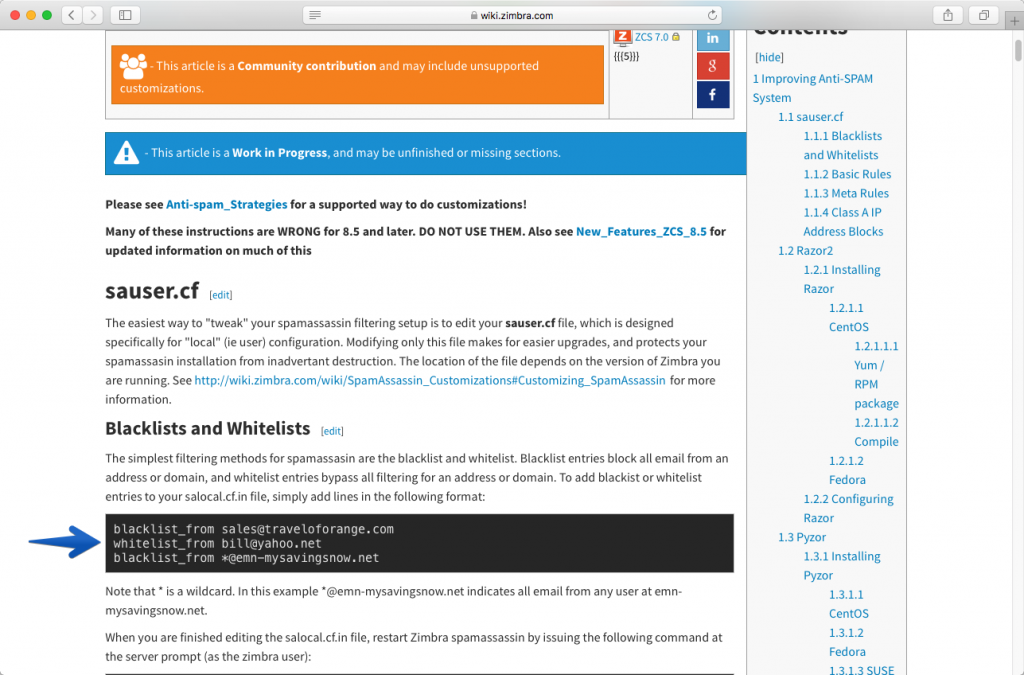 As with any change, we understand you might have some feedback. We would love to have that feedback, so please write your comments below. Thank you!