Save and archive email attachments directly in your own Cloud. Share files and objects from everywhere and from any device with co-workers or partners. Enjoy the advantages of a secure file sharing system, which allows you to fulfill compliance and security needs of your company.
Join for free to the VNC Webinar and learn more about the ownCloud based VNCsafe Zimlet, which will allow the integration of a secure cloud storage directly in Zimbra.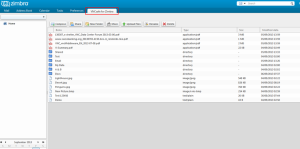 Zimbra is the most powerful open source-based mail and collaboration suite on the market. ownCloud's Open Source File Sync & Share solution combines the flexibility of a public cloud with the security needs of a private cloud. The VNCsafe Zimlet is based on ownCloud and is a powerful enterprise synchronization and sharing solution for files and information that is easy to use.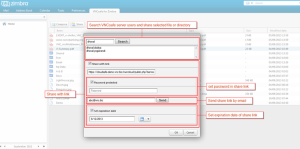 This allows you to store all your files on your internal infrastructure- on your servers or storage you prefer. This solution will seamlessly integrate into your IT infrastructure and enables your company to use the share & sync functionalities which will fit your own privacy and security requirements. Protect and manage your sensitive corporate data.
In a live presentation we like to show you:
– How you can store attachments from emails in ownCloud and save emails as PDF file in VNCsafe via click.
– How you can share links to your files via email without copying the link text manually.
– An example of use of a customer who saves time by the simple and clear access to his files in ownCloud.
Date and time: July 29, 2015, 4.00 pm -4.30 pm CEST, 10:00 am-10.30 am EST
Language: English
Speaker: Holger Dyroff, ownCloud and Oscar Arias Farrera, VNC – Virtual Network Consult GmbH