Zimbra partner Irontec of Spain recently posted a new Zimlet integration for SugarCRM in the Zimbra Gallery called "zSugar".  This is allows end users to attach email correspondences to an Account, Contact, Opportunity or Project.
Feel free to try it out and provide your feedback, the Irontec team has deployed this with several customers already and plans on releasing an RC candidate shortly.  (Note the screen capture on the right is Spanish, but the UI is localized in English and Catalan as well).
For those less familiar with the category of CRM <—> email integrations, zSugar is similar to the Salesforce Zimlet currently available for Salesforce.com in the Zimbra Gallery which allows end users to manage their leads and customers more efficiently by not making them log in to the CRM each time records need to be updated.  (Missing correspondences in CRM records are the bane of many in sales and support, so reducing friction is critical).
SFDC Zimlet picture below: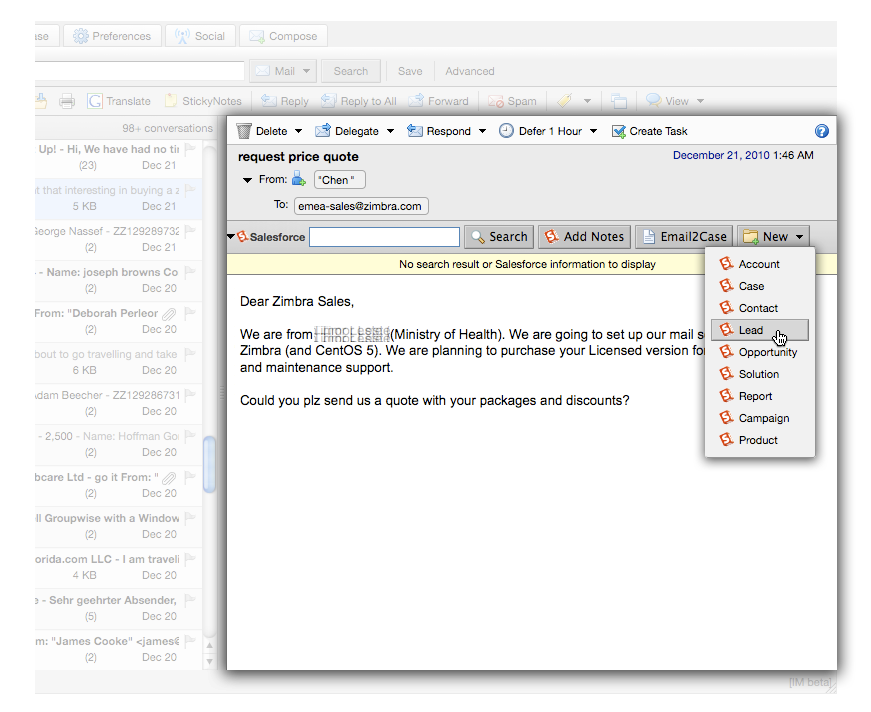 ---