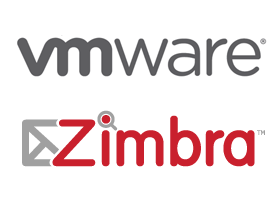 Big news for Zimbra – we're excited and looking forward to starting a new chapter as part of VMware. We want to thank Yahoo! for helping Zimbra usher in a period of phenomenal growth over the past 2 years.  And we are proud to have contributed to the current and future success of Yahoo! during this time as well.  Zimbra's technologies have and will continue to play a role in Yahoo!'s communications services, including Yahoo! Mail and Yahoo! Calendar.  The Yahoo! team is very happy for us, our customers and our community as we prepare to enter this new era.  We owe Yahoo! a great deal of appreciation for their support.
First and foremost, we want to reassure our community, customers and partners that we stay 100% committed to our mission.  Together with VMware, we will accelerate our investments in Zimbra and strive to be even better at building and supporting the best open source email and collaboration software in the market.  As always, we will work tirelessly to strengthen and grow our business relationships and service our customers and community.
In just five years, Zimbra has grown to become one of the largest email and collaboration providers in the world with Microsoft and IBM, totaling more than 55 million paid mailboxes at over 150 thousand organizations worldwide – that's upwards of 80% year-over-year growth. We are happy to count among our customers leading cloud providers (Comcast, NTT Communications, Westnet); universities (University of Pennsylvania, Stanford, Georgia Tech); companies big (Bechtel, H&R Block) and small (Digg, Mozilla); plus many governments and non-profits (the Drug Enforcement Administration, Malaysian Federal Government, Food for the Hungry).  We are honored by these customers and thank them and our community for the continued support.
Zimbra Collaboration Suite has become a great open source platform because of the people who provide input and guidance each day.  Our recent launch of ZCS 6.0 was a direct result of community and customer feedback.  ZCS 6.0 includes powerful new collaboration features for enterprise users, new capabilities for system administrators, better mobile device management, and the ability to manage Twitter, Facebook and other social networking sites (find out what's new in 6.0 here).
We believe that the shift toward cloud computing and virtualization will continue to change the industry landscape and revolutionize how the IT industry builds, deploys and uses software.   Zimbra is excited to be joining our open source friends at SpringSource, and becoming another cornerstone in an impressive suite of VMware products.  The VMware platform now integrates virtualization, middleware and applications – and enables the decoupling of applications from traditional concepts of linear hardware scaling.   Private and/or public cloud computing networks can work together and applications can be deployed and managed seamlessly across those clouds.  Zimbra products were designed from the ground up with virtualization and the cloud in mind, with a modular architecture and APIs to allow distributed access to data and storage.   Email and collaboration services have always been ubiquitous to organizations, but now the barriers to transitioning them to efficient virtualized environments will be much more seamless.
At VMware, Zimbra will continue focusing on our product roadmap and setting the standard for web-based collaboration.  Look forward to Zimbra Desktop 2.0, more real-time messaging, new ways for sharing content in collaborative workspaces, enhanced team scheduling and business continuity services.  Over time we will also adjust the scope and scale of our roadmap to reflect incremental investment, plus we will integrate Zimbra with VMware's vSphere cloud infrastructure.
Today Steve Herrod, VMware CTO, wrote an excellent post laying out the emerging VMware strategy and how Zimbra products will fit in; be sure to take a look.
Finally, I'd like to thank the amazing Zimbra team for your hard work in building this fantastic product and this business.   We have built something very valuable to the market and to the industry in just a few years.  As we take this next step with VMware, we will continue our mission – to create an innovative, open source collaboration experience for organizations to use in the cloud and in private on-premises networks.
So on that note, happy new year everybody and stay tuned for a lot of Zimbra news in 2010.