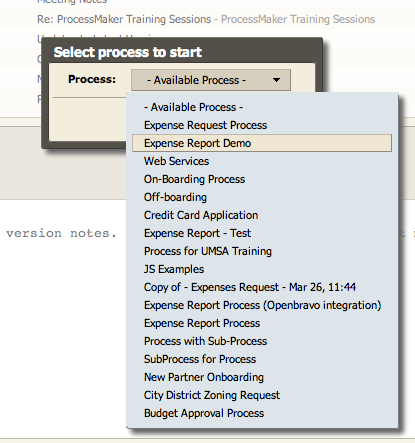 Zimbra's open source roots have always been of great importance to both the company and the Zimbra Collaboration Suite (ZCS).  When we set out to build a new collaboration system over five years ago, we wanted to bring a fresh perspective to the market, and a big part of that was our commitment to being open source.  We understood sharing ideas within the open source community keeps you a one step ahead of competitors by iterating faster to give users what they want.  A great example demonstrating how the community has flourished is the Zimlet development program.
Zimlets are simple but powerful extensions of ZCS that connect users' email, calendar, and contacts with any number of outside services (for a couple of recent examples see Alfresco and Peru and TripIt).  Zimlet development growth in the community has been strong and steady, and we are excited to continue supporting the community's work by providing a place where developers can feature the best of their integrations to share with other Zimbra users.   So, today we are launching an updated Zimlet Gallery where you can pick and choose from many handy new ZCS extensions.
At the same time, we also love seeing our Yahoo! friends continue to embrace openness as part of the Yahoo! Open Strategy. In addition to this announcement today, a number of our Yahoo! brethren are extending their platforms to become more open. Today, Yahoo! Mail is introducing applications which enable people to make online payments, access personal photos and more easily send large files directly from their inbox. In addition, My Yahoo! is adding even more third-party applications, driving enhanced personal productivity for users directly from their My Yahoo! start page. You can read more about the Mail and My Yahoo! updates on the Yodel and YDN blogs.
As part of the Zimlet Gallery launch today, we'd like to introduce you to a few new third-party Zimlets, including:
Xythos Zimlet – The Xythos Zimlet allows you to drag and drop email messages and file attachments directly into Xythos' Enterprise Document Management System.  Secure document management is popular in the enterprise and universities; integration in email is key for ubiquitous adoption.
Processmaker Zimlet – The Processmaker Zimlet helps streamline workflows, like time-off requests, all within Zimbra email (see above).  This Zimlet is already becoming popular and is being deployed at Access America Transport and Ministerio de Vivienda by our Zimbra Partners.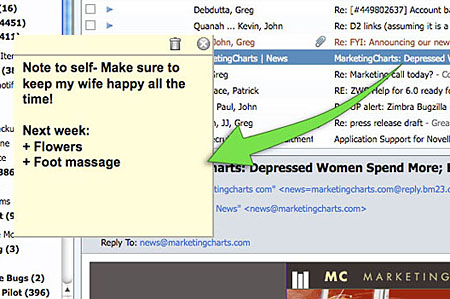 In addition, Zimbra developers have created a handful of new Zimlets, including:
Place Sticky Notes on Email – The new Sticky Notes Zimlet allows you to attach and tag emails with "notes." One can leave comments, reminders, additional info about the email and more. And Zimbra's powerful search can search through emails based on the contents of the tags/notes attached to the email.
Email Highlighter – The Colored Emails Zimlet allows you to apply personally assigned colors to emails from specific senders such as a family member, your boss, etc. You can identify senders by color, but you can also create colored emails through tags, making it easier to prioritize any inbox.
Save Email as Documents – With one click, the Email-2-Doc Zimlet lets you save an important email as a Zimbra Document; it will automatically save any attachments as links in the Document as well. The email can then be edited and shared with others.