In Zimbra Collaboration Kepler 9.0.0 Patch 27. Briefcase is now accessible in single click after login. Briefcase was removed from the Cloud Storage option and a standalone icon was added for Briefcase.

How to edit a file in Briefcase
With Zimbra Docs, you can edit documents, spreadsheets and presentations in Briefcase in both Classic and Modern UI. To enable the feature in Modern UI you should install the Zimbra Briefcase online document editor Zimlet. With this zimlet, you don't need to download the file from the Briefcase to edit it, you can do it right inside the Zimbra Web Client.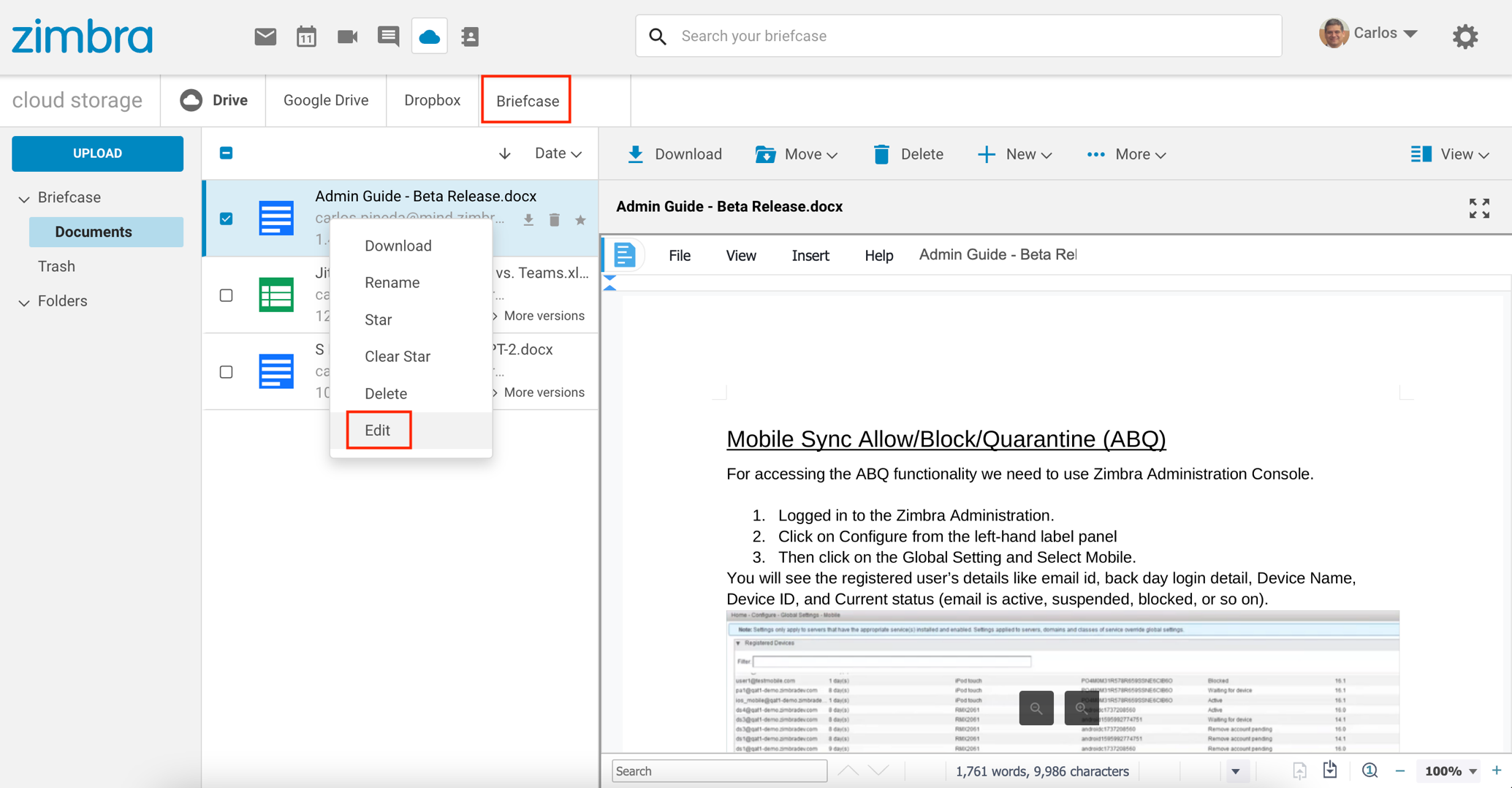 Once you edit the file, you can save it and get multiple versions of the document: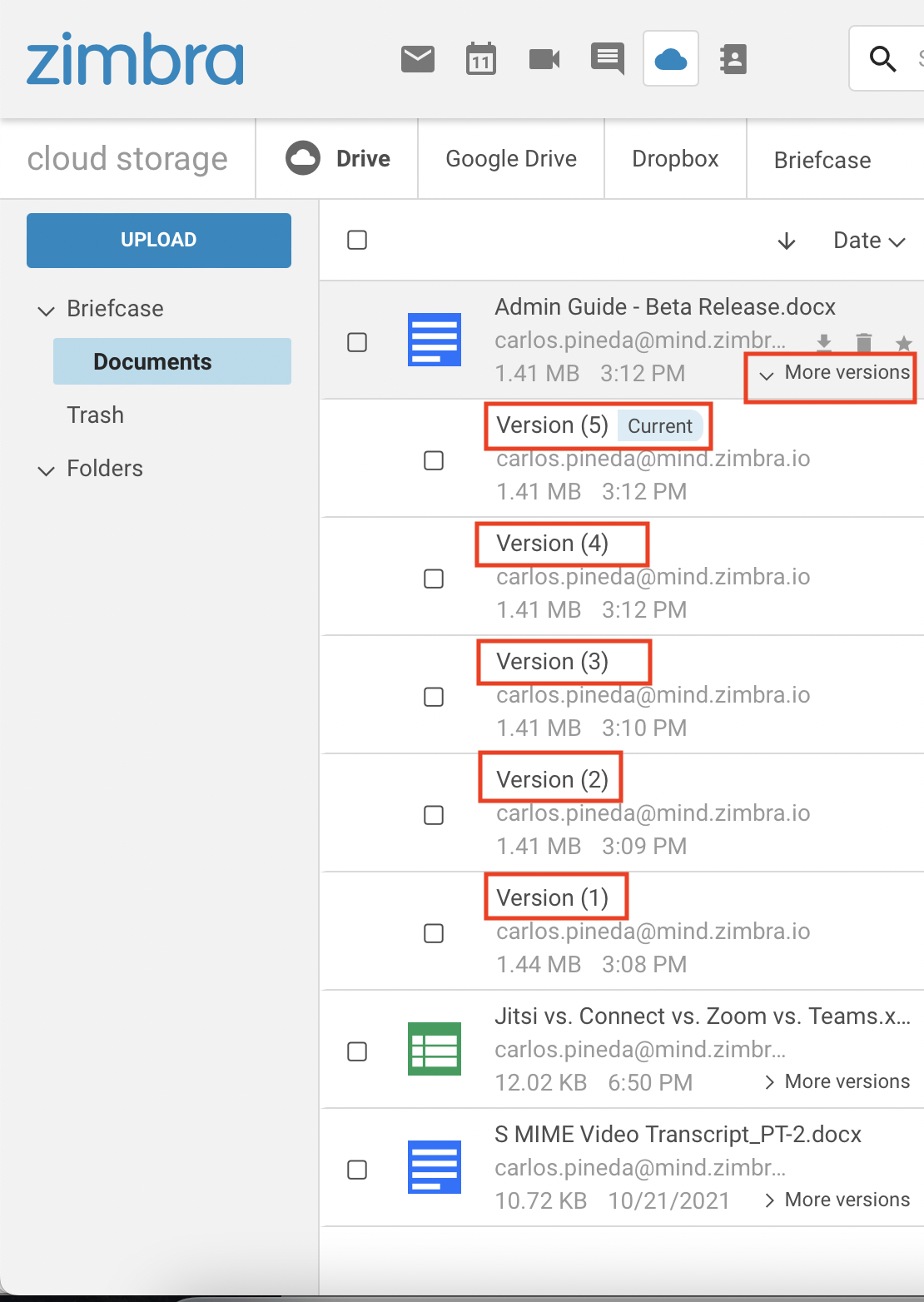 The maximum upload size and the preview size can be configured by admins as follows:
zmprov mcf zimbraFileUploadMaxSize 102400000
zmprov mc default zimbraFilePreviewMaxSize 102400000