Hello Zimbra Partner, Customers & Friends,
We updated the Rocket.Chat Zimlet in Zimbra 9. Now you can chat right in email and calendar! And your Rocket.Chat account is created automatically when you log into Zimbra, so it's seamless and easy!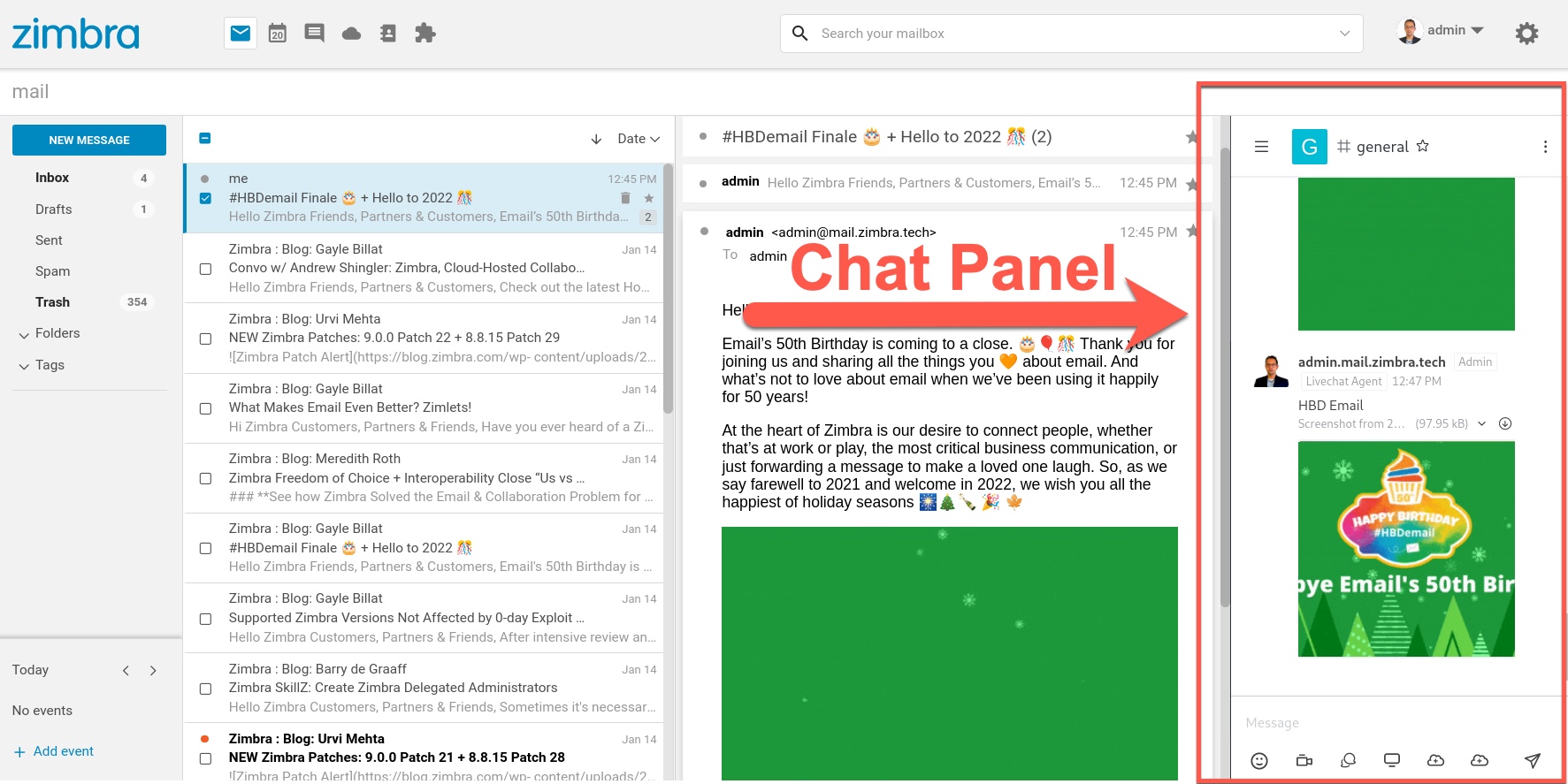 You can still use the Rocket.Chat tab in Zimbra 9 just like you did before.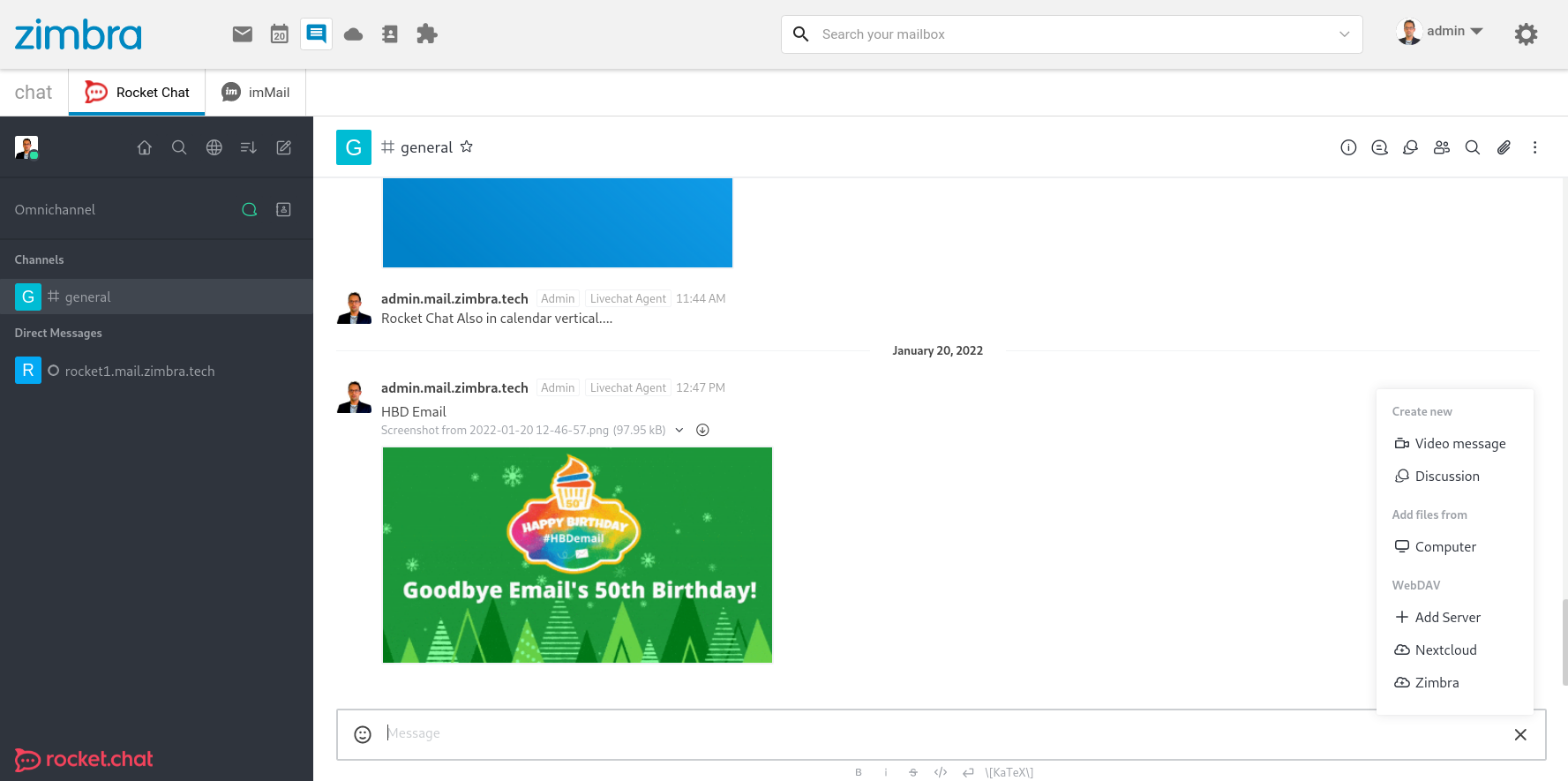 Do you want to share files from Zimbra Briefcase in your chats? Just connect Briefcase to Rocket.Chat using WebDAV.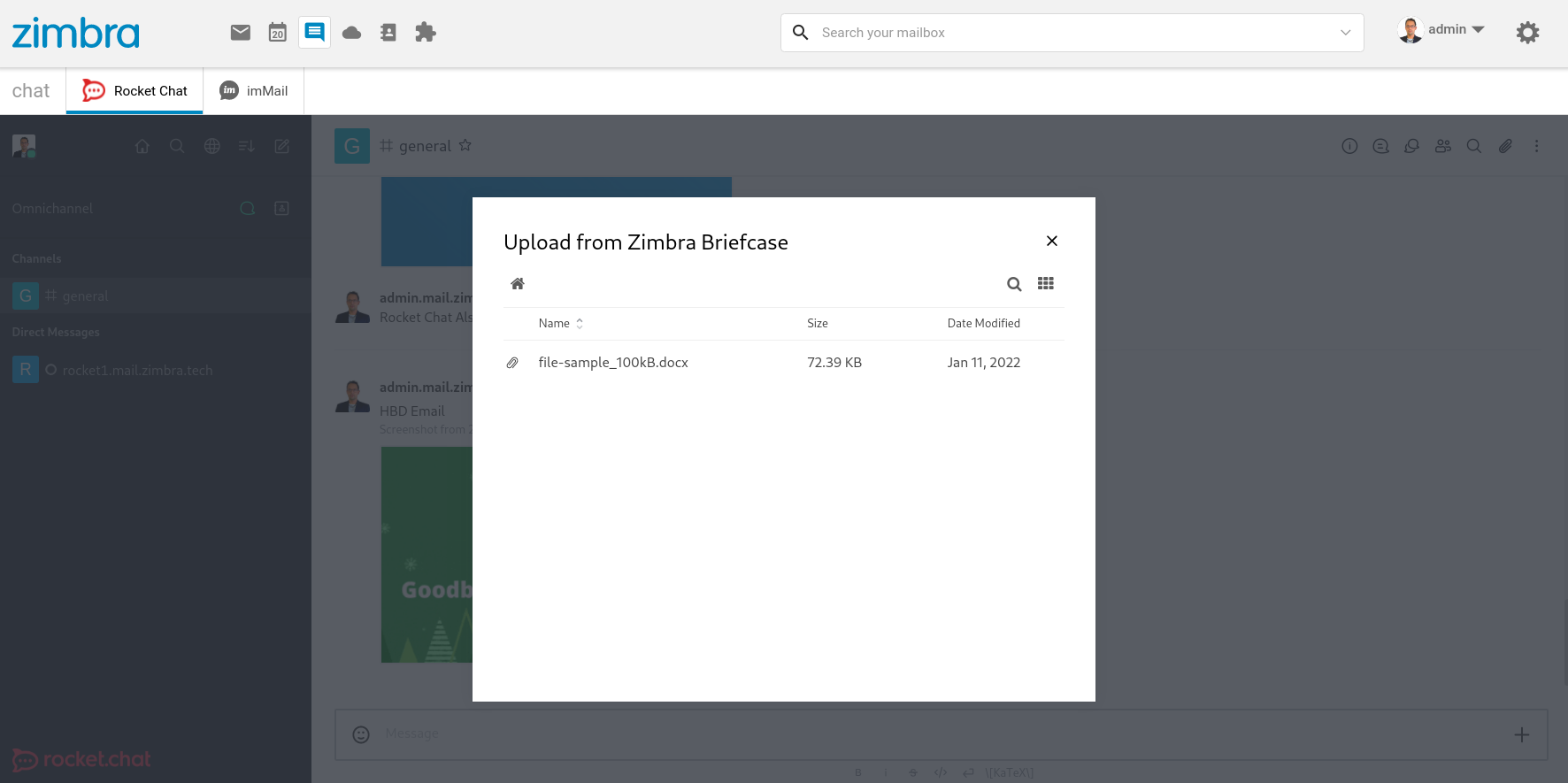 Rocket.Chat now also supports configuration as a SAML SP, so you have one more option to get SSO going!
More Information
Thanks,
Your Zimbra Team