We have a new address! community.zimbra.com
This week we moved our community space to our new url and upgraded to the latest community product, Zimbra Community 8.0. The upgrade not only gives our community a new, refreshed look, but adds a number of new features.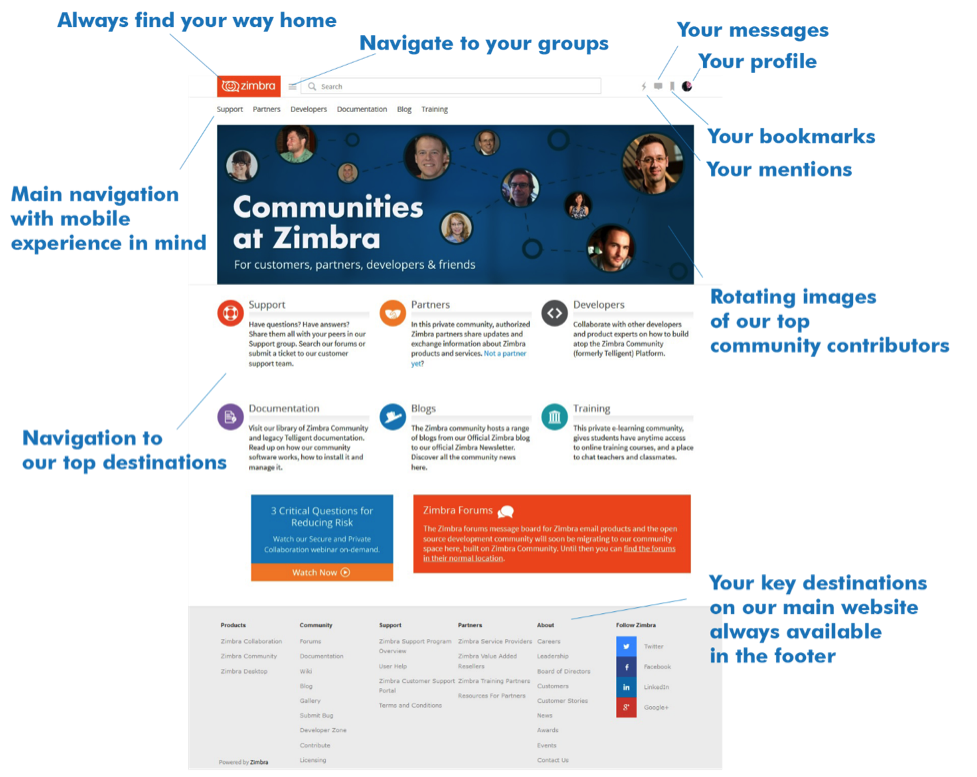 In coming weeks, I will be posting about other features in our upgraded space, including our social everywhere experience.
We're always working to improve your ability to communicate and connect in our community. Community members can post questions and provide feedback on the new community space in our feedback forum. I guarantee we'll answer all of your queries.
Learn more about our Zimbra Community 8.0 product in an on-demand webinar our team put together.