You can certainly read our official press release announcing Olivier Thierry as our new Chief Marketing Officer that was published this morning; however, I want to take a few moments to personally introduce and welcome him to Zimbra. First, Olivier is known simply as "OT" around the office. We are elated to have someone of his caliber and with his breadth of experience join Zimbra, especially at such an exciting time. We are counting on his significant contributions to the strategy and growth of Zimbra in all facets of the business, but primarily through his leadership of product management & marketing, enablement of our global channel, and oversight of demand generation, which includes all facets of our online presence. And what we really appreciate and look forward to exploiting is OT's relevant experience in the open source community, plus his deep international background.
As I stated earlier, OT is coming on board to lead our global marketing activity at a very exciting time here at Zimbra. The past nine months have been monumental for our organization. With the Telligent and Zimbra merger, our organization has gone through a period of aggressive integration and rebranding. During this period, the combined company successfully merged two organizations, integrating the employees and worldwide offices into one cohesive organization. As a result of successfully bringing these two companies together, Zimbra is currently aggressively hiring, rapidly growing and uniquely positioned to provide the most valuable benefits to our partners, customers and the market. As OT gets settled into his new role, he will help accelerate Zimbra's momentum in the market and build upon the success and progress already achieved by our company in the last nine months.
No stranger to the tech sector, OT is a strong leader and has more than 30 years of experience across an array of areas including enterprise software, SaaS, and more. Most recently, OT served as CMO at Pivot3 and Zenoss. Prior, OT was CEO at Fiveruns Corporation, and SVP of Worldwide Marketing and Alliances at NetIQ (formerly Mission Critical Software). On a more personal note, when he takes a break from executing product and go-to-market strategies, OT enjoys spending time playing the drums, skiing and golfing. And here's an interesting fact that many people may not know about OT's background in the tech sector – in the mid-80s he delivered the first VAX computers and the first version of Oracle into India.
We are thrilled to add OT as part of our leadership team. Please join me in welcoming OT to Zimbra!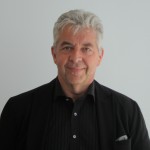 Olivier Thierry
Zimbra Chief Marketing Officer